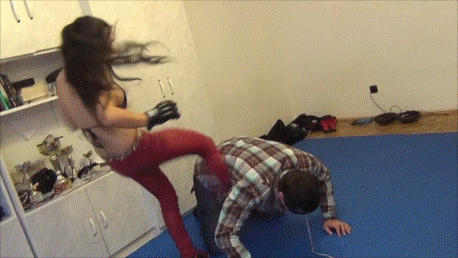 I'm the Punisher or other name 'THE GIRL'. No one knows my real name, where I come from and where I live. No one knows my real face. I am a ghost. I am a mercenary. I approach the targets and punish them hard, as the client's requests. Sometimes my client ask for a video about the punishment.
Yesterday I was given a new assignment. A woman wants to punish her ex-husband. She wants brutal and degrading punishment for him. She asks a video also, because she wants to upload it to the Internet. She told me what terrible things he did to her and how he cheated her and mistreated her. Cruel punishment for him, that's my specialty! I break into the target's apartment through the balcony and I place a camera on a shelf as bait. Now I just have to wait for this asshole. He soon arrives and finds the camera and looks very surprised. I quietly sneak behind him and attack, sending him unconsious on the floor. Let the fun begin!
WARNING:SHOCKING SCENES!
My slave was a professional fighter more than 8 years!You do not try to imitate what you see in the movie because it is really dangerous!
BLINDFOLD BEATDOWN!
I kick and punch with my gloved fists his full body and head while he is blindfolded!He doesn't know when and where I'm going to punch or kick, so he must stretch all his muscles constantly or he can easily be damaged! Every part of him is trembling in fear! This is my new favorite game!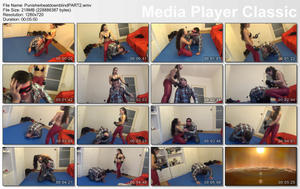 The_Punisher_-_DlE_HARD
The_Punisher_-_DlE_HARD